Golden Orb Creative is a partnership between Dr Linda Nix AE and Dr Chris Mitchell, established in 2010 in Sydney. Now based in Armidale, New South Wales, we provide editing, design and publishing-related services to clients from around the world.
Our diverse client list includes:
Our project work is managed and performed in-house by one or both partners, with support from trusted industry suppliers such as other IPEd-accredited editors, designers, printers and technology providers.
We are members of the Institute of Professional Editors and the New England Writers' Centre. As publishers of the Lacuna imprint, we are also a full member of the Small Press Network and an associate member of the Australian Publishers Association.
Golden Orb Creative acknowledges that we are on country of the Anaiwan people. We acknowledge that we live and work on, and travel through, unceded lands belonging to the world's oldest living culture. We pay our respects to the Elders past, present and future of the Anaiwan, Gumbaynggirr, Kamilaroi and Dhunghutti nations who share the caring of this country, and extend that respect to all First Nations peoples. 
(adapted from University of New England acknowledgement of country, words courtesy of Uncle Colin Ahoy and Debra Bennel)
About the partners
Dr Linda Nix is an Accredited Editor (AE) of the Institute of Professional Editors (IPEd),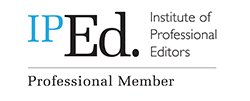 a professional member of IPEd affiliated with the NSW branch, Editors NSW, and current chair of the IPEd Accreditation Board. Linda holds a Bachelor of Arts (Hons) in English from the University of Queensland, a PhD in History from the University of Cambridge, and a Graduate Diploma in Computing from the University of Sydney. She has worked in the publishing industry since 1997, in-house at CCH Australia and the Federation Press until 2010. Linda regularly presents at industry events and runs workshops for both writers and editors.
Linda was one of two editors shortlisted for the 2021 Rosanne Fitzgibbon Editorial Award (the Rosie) for editorial excellence, for her work on Australian Law in Context: Social, Political and Global Perspectives, by Ciprian Radavoi and Stephen Norris (LexisNexis, 2020).
Dr Chris Mitchell holds a Bachelor of Science (Hons) from the University of Bristol and a PhD in Biochemistry from the University of Cambridge. His postgraduate work as a bench scientist in medical research has equipped him with project management, technical writing, statistical analysis and research skills, which he brings to managing our business and to a range of client projects.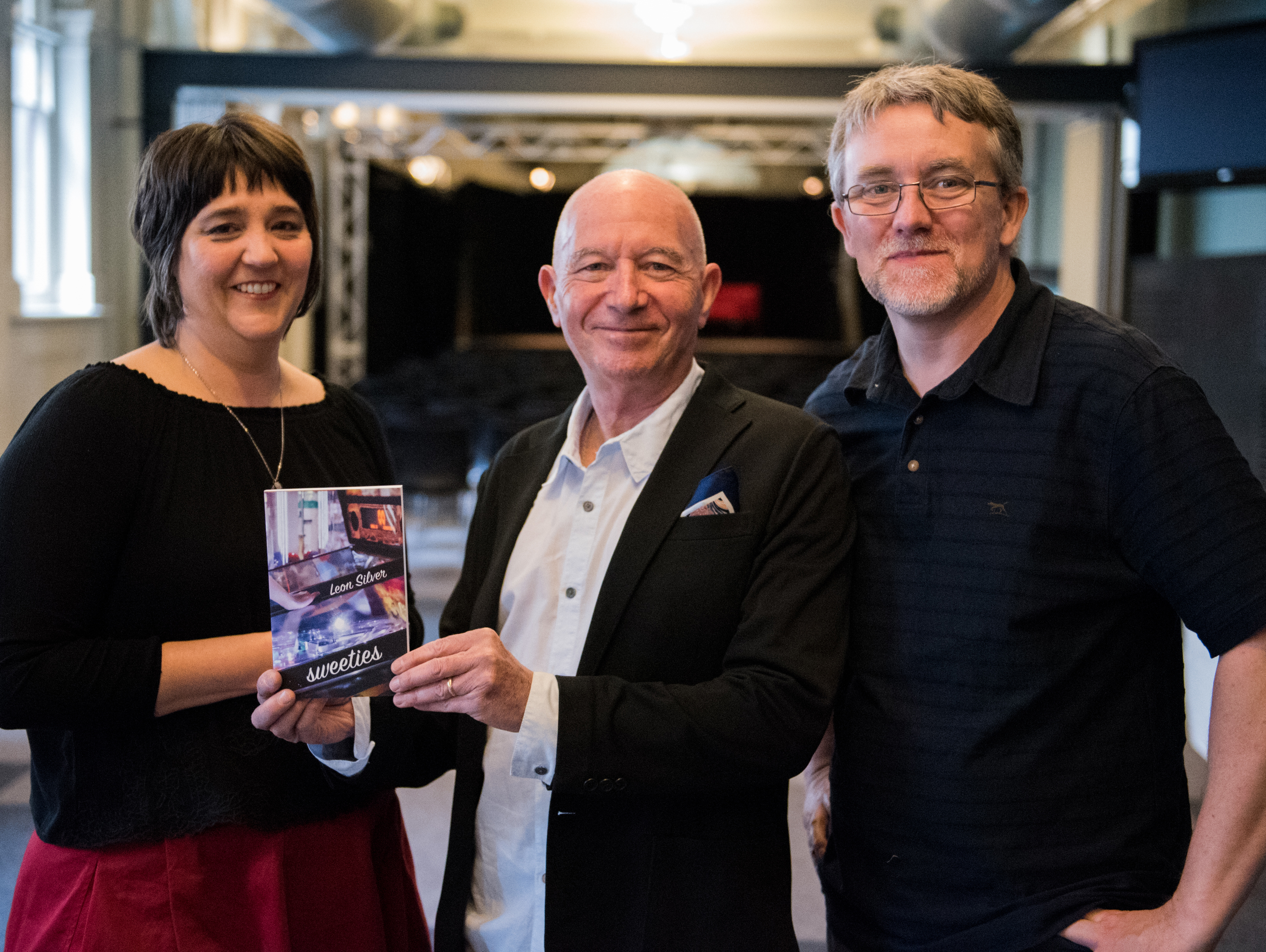 Linda (left) and Chris (right) with author Leon Silver (centre) before the launch of his book Sweeties at the Wheeler Centre, Melbourne.