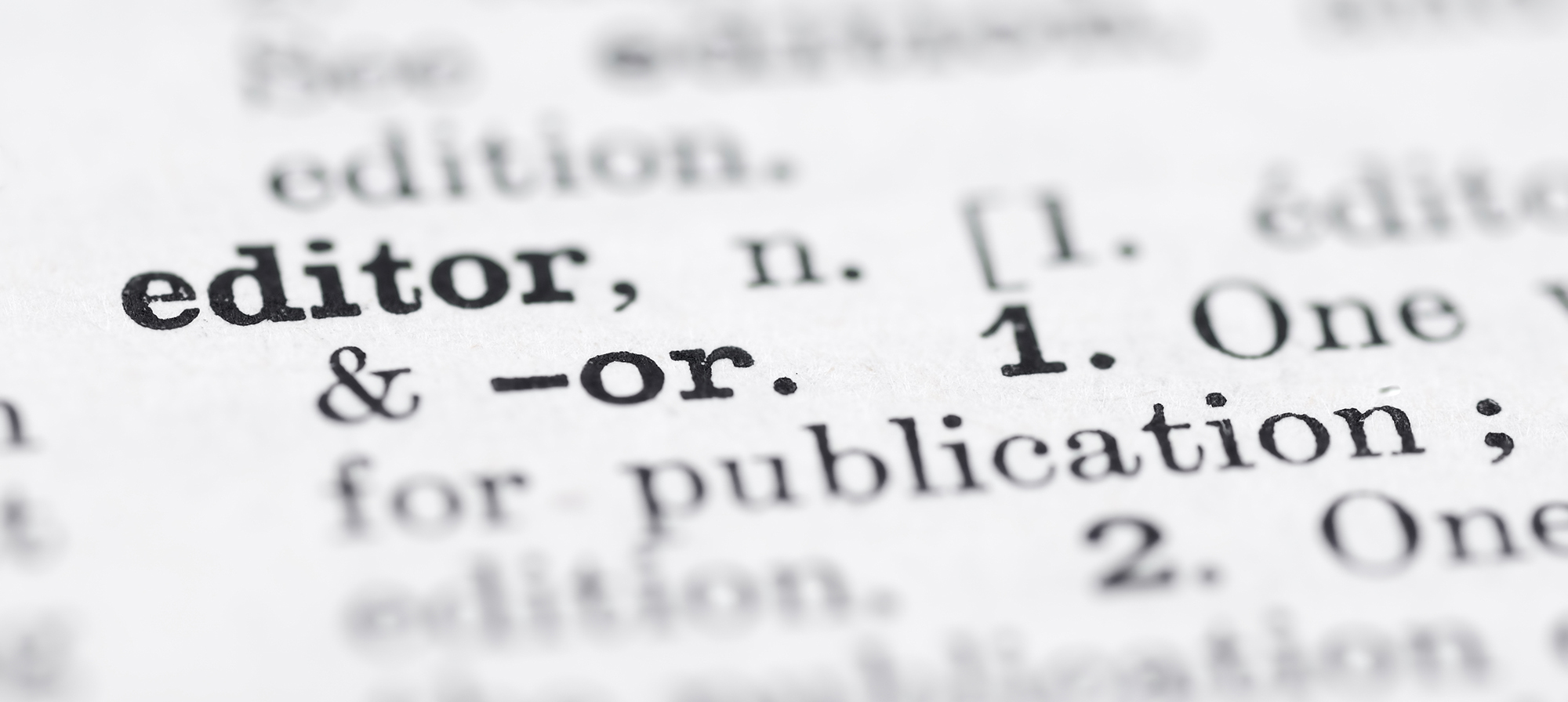 We offer a range of professional editing services, including:
structural editing (substantive or content editing) – ensuring that the structure, content, language, style and presentation of the document are suitable for its intended purpose and readership
copyediting (line editing) – ensuring accuracy, clarity and consistency in a document
proofreading – ensuring a document is ready for publication in that it is complete, follows the house or other set style, and all amendments have been made
style guide and style sheet creation and development – ensuring consistency across all your content
We work across both print and digital formats. Editing for accessibility is built into our editing workflow, including, for example:
alt-text for images
nested hierarchical heading levels
format-neutral language
accessibility and other validation checks for ebooks and PDFs.
What we do and don't edit
Our editing services apply to most genres and publication types. We have particular expertise in:
academic papers, monographs and research theses
legal editing – law reports, practitioner texts, student texts, practice and court documents
fiction editing – literary, commercial and genres such as crime, romance and speculative fiction
science, IT and other technical documents.
For certain genres – including children's books, graphic novels, memoir and self-help – we only offer services that do not touch on suitability of content, namely proofreading and design services.
Editing rates and quotes
Editing is usually charged at an hourly rate, although for some projects a flat fee is appropriate. We also offer discounts when editing work is combined with other services, such as document formatting or book design.
Hourly rates vary depending on the level of editing and the genre. For example, proofreading rates start at $40 per hour; copyediting ranges between $60 and $90 per hour; substantive editing starts from $80 per hour and goes up to $120 per hour for specialist or technical documents. 
These hourly rates are indicative only. To prepare a quote, we will need to assess the scope of the project, including factors such as:
the total number of documents
length in terms of word count (not page count)
the level and amount of editing work involved – proofreading of well-written English takes much less time than substantive editing or copyediting of writing that contains numerous spelling, grammatical and factual errors
complexity of the content, including the quantity or extent of any non-text elements such as illustrations, graphs or tables
schedule for completion.
Please provide as much of this information as possible when seeking a quote, and email us the document(s) for editing or a representative sample of the work. We handle all files received with utmost confidentiality and security.